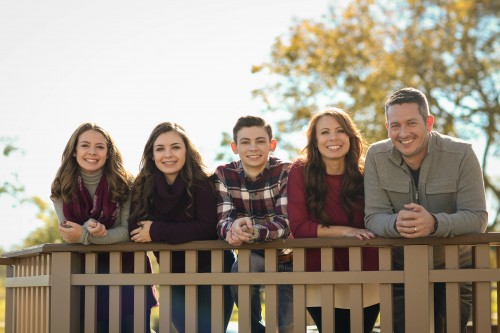 TAYLOR DUFRENE
Associate Pastor
MY STORY

My ministry passions are to help people learn to hear God's voice and encounter Jesus, to resource and train kingdom leaders and pastors around the world, to add value to children through camps, and to challenge men to become kingdom leaders. I am a husband, dad, leader of men and serve as an Associate Pastor at Northplace Church in the suburbs of Dallas, TX. Previously I have been part of a church planting team, and my wife and I developed and lead an international camp, Campamento de Campeón, for under sourced and neglected children in Latin America.
I live in Lavon, TX with my amazing wife, Irene and our three teenagers, Brennan, Hailey, and Caraline.
WHAT I DO

God led us to attend Northplace Church in May of 2009, and in March 2010 I joined the staff. In my role, I'm blessed to lead our VIP ministry, Pastoral Care, New Believer assimilation and water baptism, Royal Family Kids Camp, Safety and Security, and Men's Groups.