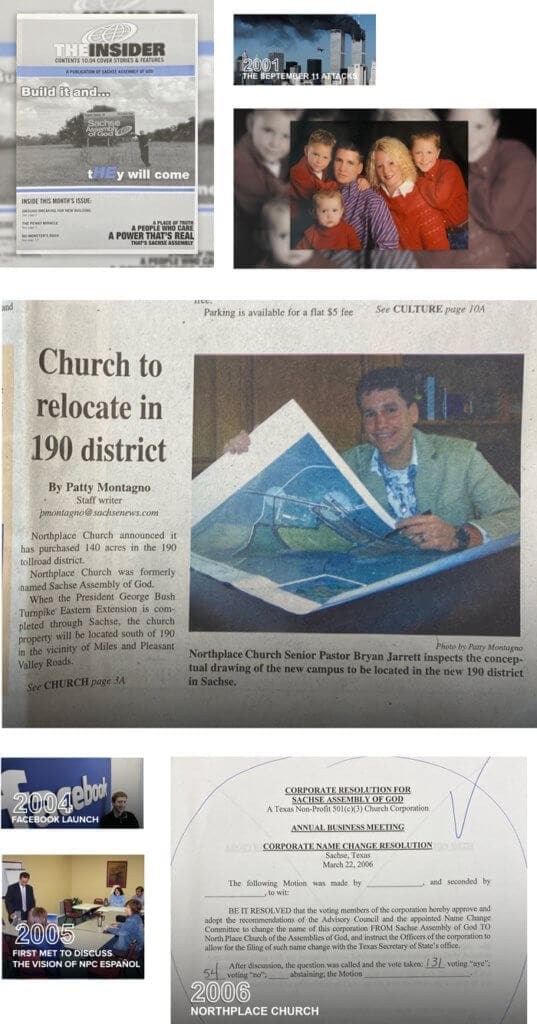 2001
2001 - Pop 9,751
The September 11 attacks, also commonly referred to as 9/11, were a series of four coordinated terrorist attacks by the militant Islamist terrorist group al-Qaeda against the United States on the morning of Tuesday, September 11, 2001. They 1st hijacked four airplanes and carried out suicide attacks against targets in the United States. Two of the planes were flown into the twin towers of the World Trade Center in New York City, a third plane hit the Pentagon in Arlington, Virginia, just outside Washington, D.C., and the fourth plane crashed in a field in Shanksville, Pennsylvania. Almost 3,000 people were killed during the 9/11 terrorist attacks, which triggered major U.S. initiatives to combat terrorism and defined the presidency of George W. Bush.
Mar 20th, 2003 - The invasion of Iraq was the first stage of the Iraq War. The invasion phase began on 19 March 2003 and 20 March 2003 and lasted just over one month, including 26 days of major combat operations, in which a combined force of troops from the United States, the United Kingdom, Australia and Poland invaded Iraq.
Dec 26th, 2004 - The Indian Ocean earthquake and tsunami occurred with an epicenter off the west coast of northern Sumatra, Indonesia. It was an undersea megathrust earthquake that registered a magnitude of 9.1–9.3 Nearly 230,000 people died, making it one of the deadliest disasters in modern history.
Facebook - an American online social media and social networking service owned by Meta Platforms. Founded in 2004 by Mark Zuckerberg with fellow Harvard College students and roommates Eduardo Saverin, Andrew McCollum, Dustin Moskovitz, and Chris Hughes, its name comes from the face book directories often given to American university students. Membership was initially limited to Harvard students, gradually expanding to other North American universities and, since 2006, anyone over 13 years old. As of 2020, Facebook claimed 2.8 billion monthly active users,[2] and ranked seventh in global internet usage.[7] It was the most downloaded mobile app of the 2010s
2005
August 23, 2005 – Aug 31, 2005 - Hurricane Katrina was a large and destructive Category 5 Atlantic hurricane that caused over 1,800 fatalities and $125 billion in damage in late August 2005, especially in the city of New Orleans and the surrounding areas.
Purchased Land on Miles Rd
July - Pastor Rick Dubose resigned - Oct - Pastor Bryan became lead Pastor
Launched Spanish Ministry
March 2006 - Twitter was created by Jack Dorsey, Noah Glass, Biz Stone, and Evan Williams and launched in July of that year.
2007 - Changed Name to Northplace Church - Possessing the same passion for God and entrepreneurial spirit as their founding fathers, NPC desires to further expand its outreaches in Sachse and plant satellite campuses in strategic locations around North Texas
Freeing the Future - Paid off debt of 3rd St Campus - Culwell Convention Center - Pastor Bryan seeded his dream home into the vision.
June 29th,  2007 - iPhone was officially launched and made accessible to the public in 2007, and was advertised noticeably at the Macworld of that same year. On January 9, 2007, Steve Jobs announced the first iPhone at the Macworld convention, receiving substantial media attention. Jobs announced that the first iPhone would be released later that year. On June 29, 2007, the first iPhone was released.
2008 - Northplace purchased 140 acres in the 190 tollroad district.
Experience Expansion Campaign - to pay for the land at Pleasant Valley Celebration 
Sunday, Nov 2nd, at the Eisemann Center