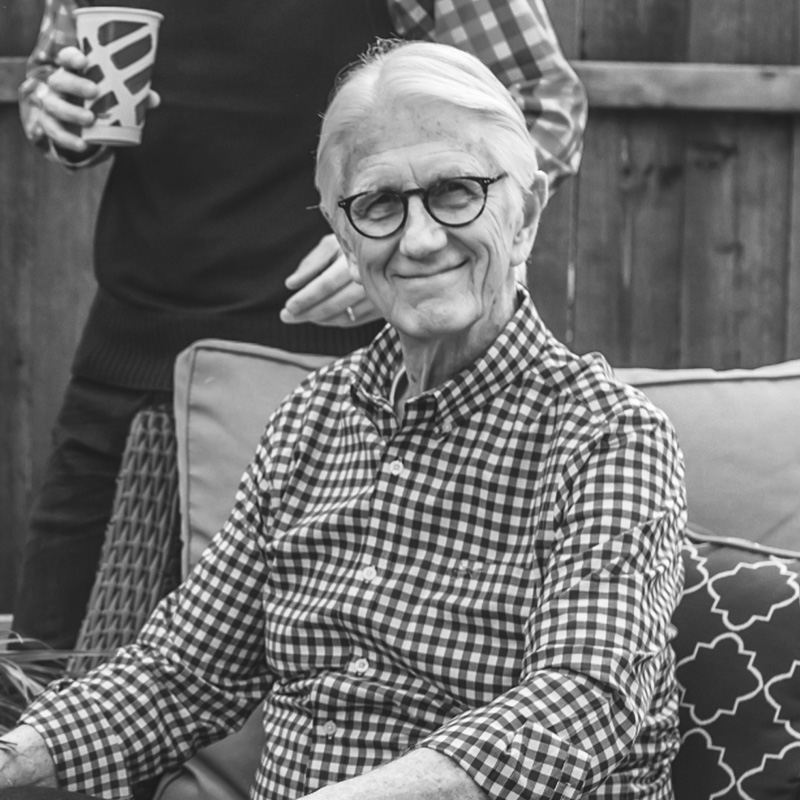 Derrill Sharp
Care Ministry Pastor
What response or responses might positively impact others when a friend or family member is confronted by a crisis, devastating news, imminent death or other major life challenge?
In 2 Kings 6, both Elisha and his servant faced an identical threat of becoming prisoners of war or even worse, death. However, their reactions were markedly different!
"Go, find out where he [Elisha] is," the king ordered, "so I can send men and capture him." The report came back: "He is in Dothan." Then he sent horses and chariots and a strong force there. They went by night and surrounded the city. (2 Kings 6:13-14)
When the servant of the man of God got up and went out early the next morning, an army with horses and chariots had surrounded the city.  "Oh no, my lord! What shall we do?" the servant asked or as the NLT says, "Oh, sir, what will we do now? (Vs. 15)
The servant's fear was obvious and human!
Elisha's reaction and response was the opposite.  "Don't be afraid," the prophet answered. "Those who are with us are more than those who are with them." (Vs. 16)
What gave Elisha such confidence, even the absence of fear? He could see, he knew that God (and His army) was "Here," was present with them, even in such life-threatening circumstances!
When the servant's eyes were opened, when he realized the presence of God and His resources, his fear subsided or disappeared!
Elisha prayed, "Open his eyes, Lord, so that he may see." Then the Lord opened the servant's eyes, and he looked and saw the hills full of horses and chariots of fire all around Elisha." (Vs. 17)
Fear is natural. It is inborn. Move an infant quickly from your shoulders toward the floor and their arms extend instinctively, due to the fear of falling. However, as a dad, take the same child four or five years later and place them on an obstacle above your head and encourage them to jump.  You say, "I'll catch you," and they jump. Why? They see you. They know you. They know they can trust you.
For us, we "know" the Heavenly Father, His character and His power. His faithfulness is demonstrated and repeated over and over in Scripture. You also know Him from personal encounters and from experiencing His divine touches in your body and life! In other words, you have seen Him. You have felt His presence! You know He is real. You know He IS with you! He is present! That in this current crisis or challenge He is Here! Thus, we have peace and fear no longer dictates our lives or our responses.
Six words that put fear in me when I was a child, "Wait till your father gets home."
Five words in my awareness that consistently bring peace, hope and confidence, "The Heavenly Father is 'Here'."
To answer the opening question, "What response or responses might positively impact others when a friend or family member is confronted by a crisis, etc.?"  Definitely, one is our peace, our confidence and an absence of fear in the midst of the crisis!
And what brings this peace, etc.?  The knowledge and awareness of His presence!
Related Verses
Psalm 139:1-16, and let it remind you of God's ever-present nearness to you.
Here are a few verses to get you started:
"I look behind me and You're there,
then up ahead and You're there, too—
Your reassuring presence, coming and going.
This is too much, too wonderful—
I can't take it all in!"   Psalm 139:5-6 MSG
Romans 8:31-39 MSG
"So, what do you think? With God on our side like this, how can we lose?" (Vs. 31)
1 John 4:4
"My dear children, you come from God and belong to God. You have already won a big victory…for the Spirit in you is far stronger than anything in the world."
PRAYER THOUGHTS: "Lord, optimize my spiritual sight to "see" You in everything. Heighten my sensitivity to Your nearness and presence. Fill me with trust, confidence and peace, such that others will want You and will want from You what they see in me.  Make my life such that it demonstrates the peace of Your presence, that You are "Here."'