Jesus – Fully God, Fully Man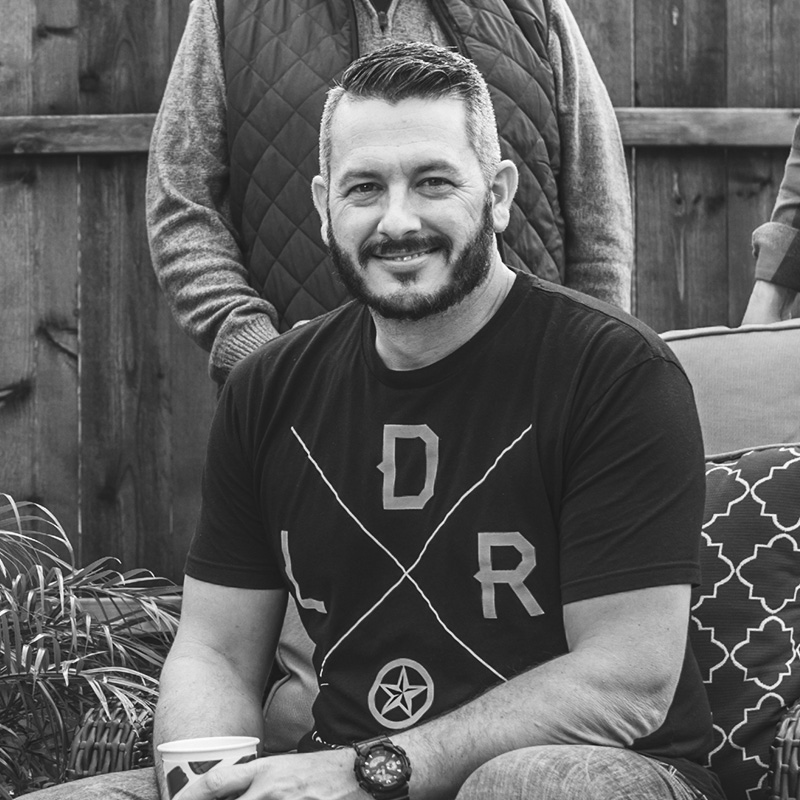 Taylor Dufrene
Associate Pastor
Paul was compelled to clarify some false doctrines that were creeping into the Colossian church. The Gnostics were teaching that there was special or intellectual knowledge required to follow Jesus, while the followers of Judaism were attaching rules and regulations to following Jesus. These false doctrines were leading people away from the truth and the freedom they had found in Christ and toward confusion and bondage. Paul reminds the believers in Colossians 1:19 that the fullness of God was found in Jesus. Then, just in case they missed it, he says it again in Colossians 2:9. But in 2:9, Paul goes even further with his language to include Jesus' incarnation, "For in Christ lives all the fullness of God in a human body." Jesus did not simply possess attributes of divinity and God-likeness. Jesus was God in the fullest sense of nature and essence.
I love the way The Message Bible describes Jesus' humanity in John 1:14, "[He] moved into the neighborhood." For 30 years, Jesus lived in the neighborhood. People touched him, watched his life, knew him, and he was their friend. Not since Genesis 3 had the Divine walked among His creation in such proximity and for such a length of time.
The truth of Colossians 1 and 2 and John 1:14 challenges me in the way I "do life." It challenges my time management, my priorities, and the way my life reflects the message I believe. What Kingdom impact has my presence in my neighborhood resulted in? My neighborhood is more than the physical address of my house. My neighborhood is where I work, where my kids attend school, where I work out, where I attend small group, where I buy my groceries, and even my favorite coffee shop. My neighborhood is every place I come into contact with people.  2 Corinthians 5:17 says that I am in Christ and in John 14:20, Jesus says that He is in the Father.  So when my life intersects with my neighbor, the love of the Father, through His son Jesus, flows through me to love my neighbor. Living life with this realization brings great anticipation for the supernatural power of Jesus to be displayed through the way I live.
One of the greatest 20th century examples of moving into the neighborhood, in my opinion, is found in the life of Henri Nouwen. Nouwen was a Dutch-born Catholic priest who was a child during WWII. Over his lifetime, Nouwen wrote many books and earned distinguished educational degrees and prestigious awards. After stints teaching at Yale and Harvard Divinity School, Nouwen (on the verge of burnout) joined the L'Arche community in France and eventually settled at the L'Arche Daybreak location just north of Toronto. The L'Arche community consists of homes for adult men and women with intellectual disabilities. In his book In The Name of Jesus, Nouwen describes the "nakedness" he felt in this setting because his life's accomplishments, accolades, and experiences held little value here.
The greatest value he possessed and could add to the community was love. 
He learned, while living with and serving this community of men and women, the life he now lived allowed the love of Jesus to touch people and allowed him to be touched by people. The truth of the incarnation (Jesus-fully God, fully man) wrecked Henri Nouwen, and he was never the same.
The fullness of God, as displayed in the life of Jesus, takes residence in every believer through the presence of the Holy Spirit. Jesus is Emmanuel (God with us). He is here. But He is not only with us for us, but He is with us for our neighbors – for the people we come into contact with each and every day. We have been given the gift of living "in the neighborhood" and living for the Kingdom of God to affect transformation in the lives around us. Will you join me?