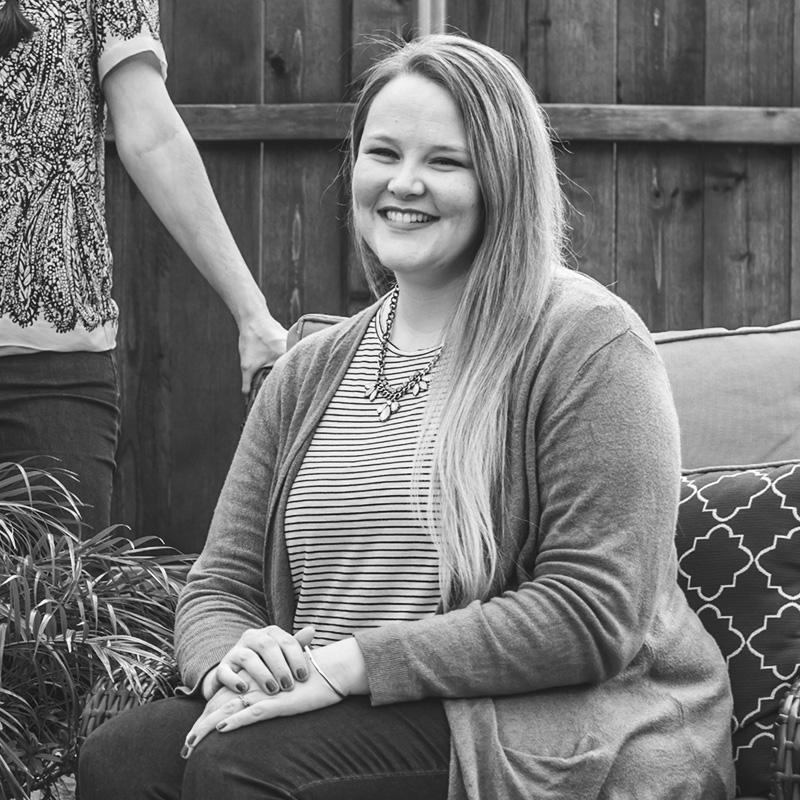 Kayla De los Reyes
Northplace Staff
Most people are familiar with the fact that thunder always follows lightning. Most parents are familiar with the fact that when a storm hits in the middle of the night, the sound of, "Mommy!" being called out from your child's bedroom always follows the thunder! At least, I can always count on my kids calling out to me, when they are fearful of the booming storm.
Recently, I was sitting in my kids' bedroom, as one of these thunderstorms raged outside. The moment I came into their room, sat on their bed, and told them it was going to be ok, I could hear their breathing become heavier as they drifted back to sleep. My presence alone was enough to calm their nerves. Outside, the storm raged on, even harder and louder than before, but they remained asleep, because they knew I was there. The truth is, if the storm decided to blow through our house and take us with it, there is absolutely nothing I could do in my own power to stop it. And yet, in that moment, my presence made a difference to my kids.
The storms of life will rage around us. They come at us like hurricanes created by our own poor choices. Or, maybe they are like tornadoes thrown at us by the unjust actions of others, or like the drowning floods that are simply a product of living in our current fallen world. God promises that through all of life's storms, He will be HERE, if we put our faith in Him.
Unlike my inability to calm the thunderstorm, Christ has the power to calm the raging seas. In Mark 4, the disciples are in a boat with Jesus. Verses 37-39 state:
And a great windstorm arose, and the waves beat into the boat, so that it was already filling.  But He was in the stern, asleep on a pillow. And they awoke Him and said to Him, "Teacher, do You not care that we are perishing?" Then He arose and rebuked the wind, and said to the sea, "Peace, be still!" And the wind ceased and there was a great calm. (NKJV)
Not only did God promise to be with us – to be ever present – but, He yearns to be in relationship with us. My presence made a difference to my kids, because I have a relationship with them; there is a history of my protecting them and meeting their needs, and therefore, they can trust that I will continue to do so. When you truly know God and His goodness, you can trust that His character will never change.
In Psalm 139, David writes:

7 I can never escape from your Spirit!
I can never get away from your presence!
8 If I go up to heaven, you are there;
if I go down to the grave, you are there.
9 If I ride the wings of the morning,
    if I dwell by the farthest oceans,
10 even there your hand will guide me,
    and your strength will support me. (NLT)
If you are a Christ follower, there is nowhere and nothing that can separate you from His presence. Whatever storm you are going through today, He is with you!
Christ is our eternal hope, but He is also our current comfort. Today, because of this, may you find rest in His presence, as the apostle Paul states in II Thessalonians 2:15-17:
Now may our Lord Jesus Christ Himself and God our Father, who loved us and by His grace gave us eternal comfort and a wonderful hope, comfort you and strengthen you in every good thing you do and say. (NLT)