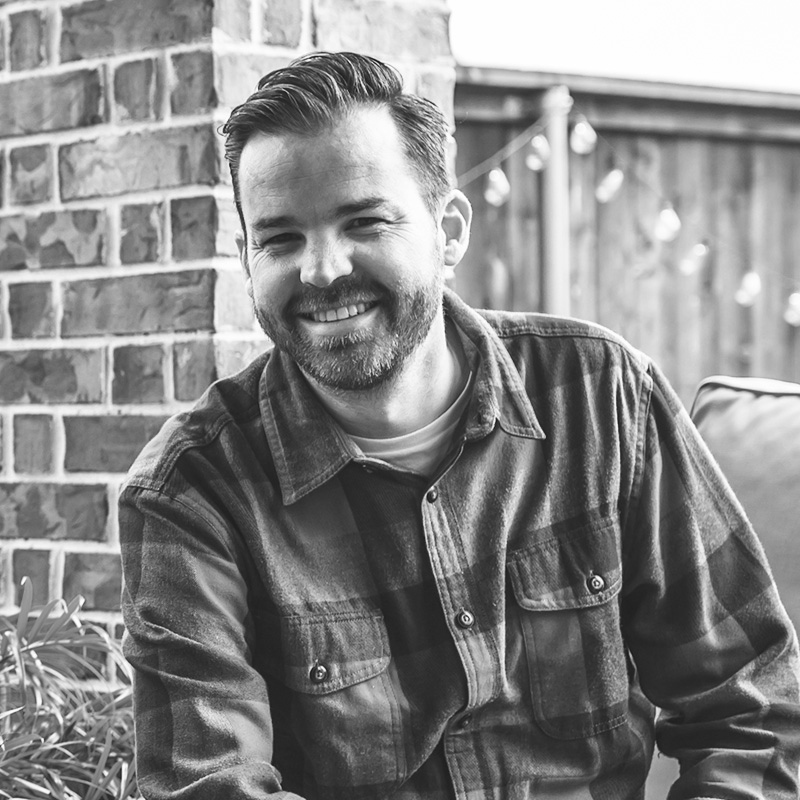 Shane Gore
Executive Pastor
Structure and systems are the norm for me.  My education is focused on Accounting and Organizational Leadership, so there is comfort in the fact that my career is somewhat structured and patterned (I'm sure that is a surprise to most of you.)  There are monthly deadlines that never change.  There are certain tasks that have to be completed each and every month in order for Northplace to function properly.  We have a detailed budget that must be maintained.  We have weekly staff meetings and monthly board meetings that are on my calendar.   There are annual reports that must be completed each year and giving statements that must be mailed.  Then there are payroll reports and accounts payable reports and giving statements, and the list goes on and on.
On top of career and employment I have a wife and 3 kids that mean the world to me.  Our family calendar is full of rehearsals, homework assignments, athletic events, church events, doctor's appointments, and reminders of all of the things we have to do in the coming weeks and months.
Yes…I love all of those things!
BUT….there are times when the day-to-day tasks and the mundane can become overwhelming.  The routine of being a car service for 3 teenagers that have school every day and extracurricular activities, and church activities can become old.  Preparing for a weekly staff meeting with the desire for it to be fresh and worth everyone's time can be difficult.  Maintaining a positive attitude when you know that as soon as you finish that monthly report the next month is starting and you have to do it all over again.
For all of us, the routine of our lives can become unexciting and frustrating.  We can begin to dread and even resent the mundane and the regular tasks that are necessary.  We look at others around us and begin to compare our lives to what we perceive their lives to be.
Recently, I was in one of those times when the mundane and the daily tasks were a dread.  I began to long for something fresh and was tired of the day to day stuff.  I was tired of the daily get up, take the kids to school, go to work, come home in the evening, have dinner, relax, go to bed and do it all again the next day.
I was frustrated, but God spoke a gentle reminder to my heart.  He said, "Don't forget that I am with you always.  I am there in the mundane and day-to-day tasks.  I am there in the routine." It was in that moment that I stopped and took an inventory of everything around me and began to notice how God was in every part of my life and my family's life.  It wasn't that I hadn't felt him before or seen His hand at work.  It was a perspective problem for me.  My perspective had drifted from an understanding that God was here to a perspective that I was on my own.  I was missing an understanding that God was "here."
For me, it was frustration at the mundane and routine.  It may be something else for you.  It may be a need that you have prayed about for years.  You may be feeling marital pressures or financial pressures.  It could be a diagnosis that has caused you to question why He isn't there.  You may be a stay at home parent that just needs a break.  You may just feel like communication has been lost between you and God.  No matter what circumstance you are facing today, please know that God is in the middle of every situation.  He is with you.
Take a moment right now and look around at the ordinary and daily parts of your life and begin to invite Him back in.  Offer up thanks to God for those things.  Allow God to invade your day-to-day.  By allowing Him in, your perspective will begin to change and those mundane and menial tasks will begin to have more meaning and you will ultimately be more fulfilled.
Zephaniah 3:17 New International Version (NIV)

17 The Lord your God is with you,
the Mighty Warrior who saves.
He will take great delight in you;
in his love he will no longer rebuke you,
but will rejoice over you with singing."