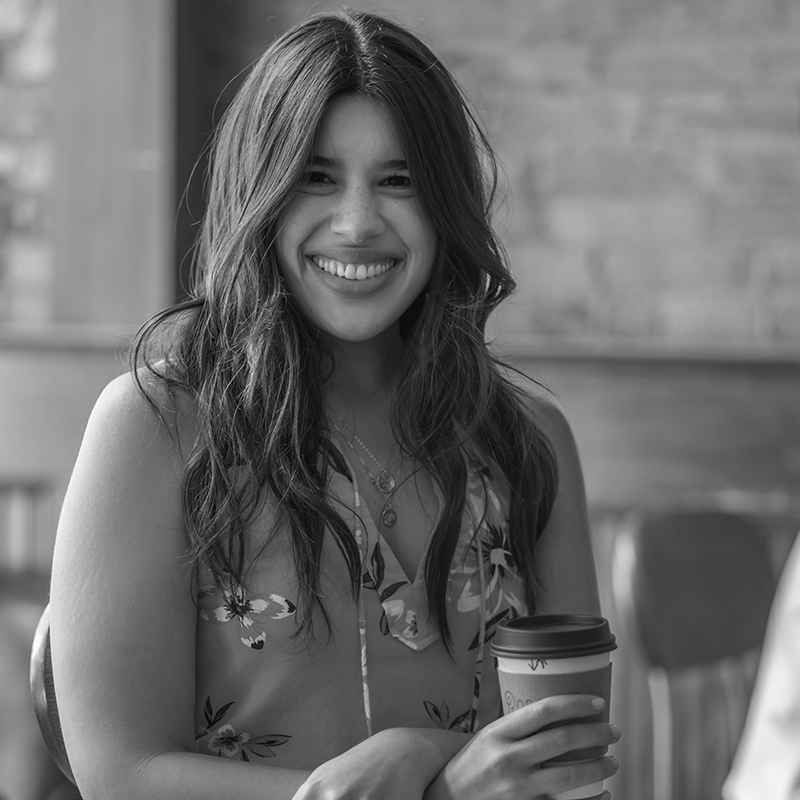 Michelle Oliveira
Northplace Staff
A few years ago, I was sitting in service listening to Pastor Bryan preach about the way in which olives are pressed to extract the priceless oil that's trapped within them. On the outside, the olive undergoes excruciating pain, discomfort, pressure, struggle, brokenness and hurt – and guess what, everyone goes through it.  In that moment, my heart sank deeper and there was a sense of relief that came over me. Finally, someone was saying it – someone had the courage to say that sometimes God is silent, that sometimes your suffering lasts longer than you anticipate, that sometimes God says, "No," and that regardless of how hard you pray, God is going to do what He's going to do.
We all have a story and mine begins at the end of my sister's. On March 12, 2012, my sister, Andressa, was diagnosed with a form of brain cancer that was as rare and unexplainable as the swiftness of its appearance. For my family and I, we were convinced that our prayers were bold enough to inspire God.  Our miracle was one prayer away and I kept repeating, "Not for such rain have I prayed", but the rain never came.
On December 29, 2012, Andressa died and I was crushed.  In that moment, I felt as if God had broken me. God had abandoned me. God didn't come through for me. God seemed cruel. That day will forever be the dot that separates the God I grew up hearing about from the God that I'm deeply pursuing intimately today in the timeline of my life. Is He even in the midst of our crushing? For me, it's taken six years to realize the answer to that question and I've carried it with me the whole time.
In the hours before His crucifixion, Jesus prayed the prayer many of us do when we find ourselves in the midst of trials beyond our understanding.  It's not only the prayer that's bold, but it's where Jesus is, when He's crying out to God:
…"O My Father, if it is possible, let this cup pass from me; nevertheless, not as I will, but as You will." Matthew 26:39 (NKJV)
At the base of The Mount of Olives, there's a garden called the Garden of Gethsemane and it was here that Jesus chose to cry out to God and say, "Nevertheless," in the midst of olive trees. Even Jesus asked God if there was any other way to fulfill His plans and purpose, but God was going to do what He was going to do.  Instead, Jesus made the choice to surrender, to say, "Nevertheless," knowing that He was about to be crushed and pressed beyond any of our imaginings. You see, God is not only Here in your present suffering, but has been there and suffered in your place. What poured out from that decision to surrender is the most priceless overflow of love, restoration and hope.
I don't know the crushing that you're under and I can't imagine the pressing that's weighing you down; bringing your spirit to its knees and shaking your faith in God.  But, what I do know is that you understand what it feels like to get the answer you don't want to hear. God is in the midst of your crushing, but let me be honest with you – it's hard and it's supposed to be.
There will always be seasons in life that you're pressed more than you can withstand.  In the moment, the reason won't be obvious, and it may last longer than you hoped.  Like Jesus, you are called to surrender your desires, your wants, your favored outcomes, and your planned visions of your preferred future.  Nevertheless, there's a purpose to our crushing – God is pressing you, because there is something priceless that will be poured out of you from it – and He won't waste a single drop of it.
I pray that the Lord reminds us that even in the crushing, He is closer than we know. When we find ourselves in the garden, among the olive trees, may we have the strength to cry out, "Nevertheless," and trust Him to pour us out as He sees fit.  
I never realized it, but the name, "Oliveira," translates to "olive tree". The answer was Here, and I'd carried it with me the whole time:
"But I am like an olive tree growing in God's temple. I trust God's love forever and ever." Psalm 52:8 (NCV)