Great Is Your Faithfulness
How do we process the faithfulness of God in moments we don't see the results that prove His faithfulness? How do we define faithful? Faithful is a character trait of God. Faithful is not something he does, rather who he is. Is it fair then to define God's character by our experiences? Prayers answered or unanswered? What do you do when you cannot reconcile the reality of life with the words of scripture in relation to the faithfulness of God? He either is or he isn't; there is no middle ground, only absolutes for the creator of the universe, time and space.  If we use the rationale that when life is good and everything is in its place – God is faithful, then we must also conclude that when we receive a devastating diagnosis, when the layoff happens, or when you get that dreaded phone call in the middle of the night regarding your young adult child – God is NOT faithful. If this is our approach to the character of God, then God's character is subservient to our experiences in life. This is not the God of the Bible. God, as described in the Bible, is holy. God is just. God is gracious. God is good. God is sovereign. God is omnipresent, omniscient, and omnipotent. God is compassionate. God is peace. God is love. God is faithful.
The writer of Lamentations describes for us in vivid detail the horrors of Jerusalem during the siege of Babylon. In the middle of this treacherous historical narrative, the writer breaks from the expressive descriptions with a reminder, in Lamentations 3:23, that Jehovah is faithful and His mercies are new every morning.
23 Great is his faithfulness;

his mercies begin afresh each morning.
We have either found ourselves in the place of the writer or we will one day. That place where life events cause you to question the character of God. Does he see me? Does he know what is happening? Does he even care? I believe the writer of Lamentations gives us a blueprint to navigate such a season.
Honesty in the Reality.
The writer does not minimize the pain of the present reality. He is very transparent with his feelings of pain, remorse, personal and corporate responsibility, harsh treatment from the Babylonians, and death. You must be honest with God regarding your current circumstance and feelings. Tell him how bad it is. Ask him to show you where he is in the brokenness. Remind him of his promises. Honesty equals proximity. There is a closeness to God, who redeems and restores our brokenness to wholeness, when we are honest and transparent with him.
Look for His provision of Grace (new every morning).
Editors Keil and Delitzsch reference this renewal of grace and faithfulness of God in their Commentary on the Old Testament.
"Hope is based in the grace of God, which is seated in His compassion. It is the proofs of the grace of God that are new every morning. The consciousness of this constant [new every morning] renewal of the divine favor [grace of God] impels to the prayerful exclamation, "great is Thy faithfulness.'"
There is no better time to look for the renewed grace of God in your life than during this season of fasting. As you recalibrate your heart to the heart of God, meditate on His faithfulness in your life. What are the proofs of His grace in your life? As you meditate on His grace in your life, you will see His faithfulness.
My kids and I recently did this exercise on New Years Day. As we processed 2017 and looked for God's faithfulness, proofs of His grace overwhelmed us. For us personally, God's faithfulness was never more evident than in the people and relationships who became the hands and feet of Jesus. Not only did he prepare us with relationships, but those relationships helped to sustain and carry us. God also pointed us in the direction we needed to go time after time.
"His goodness is not dependent upon my situation. If that was the case, I'd have the power to give and take away the very goodness of God. He would be subject to me, and that is not my God."

– Gentry Lynn Burton
Not only is His goodness not dependent on my situation, but His faithfulness isn't either.  God demonstrated His faithfulness in Jesus. In his obedience, Jesus revealed the pinnacle of faithfulness to the Father's will (Heb 3:2, Rev 1:5) on the cross. And the Holy Spirit points us to Jesus (John 15:26) as our example of faithfulness.
Prayer: Father I pray that today we will see and know your faithfulness in our lives. Holy Spirit I ask you to reveal the truth of God's proofs of grace in our lives as we meditate on your word and wait in your presence. Amen.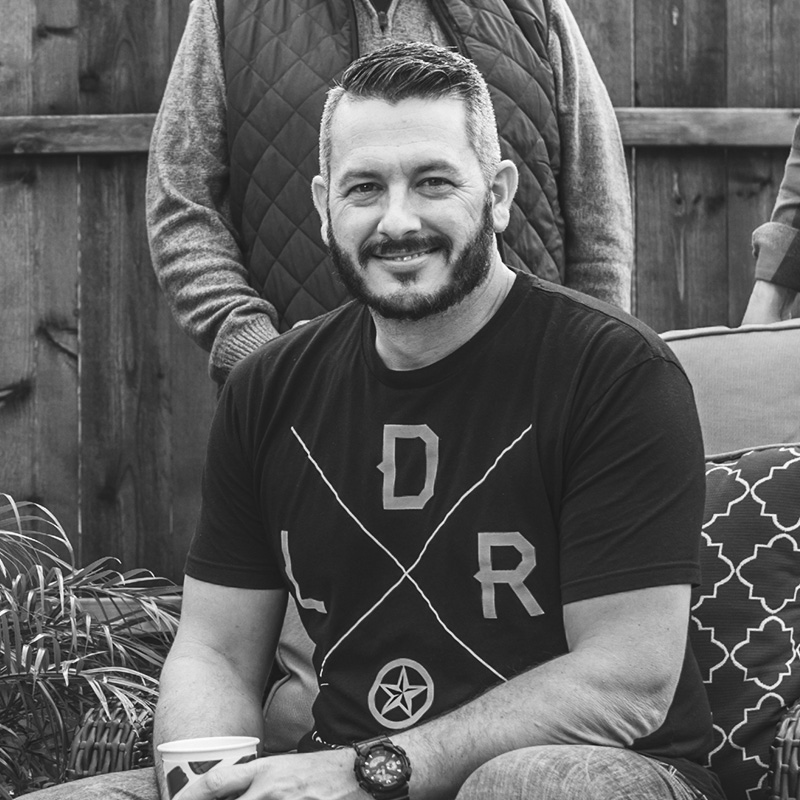 Taylor Dufrene
Associate Pastor