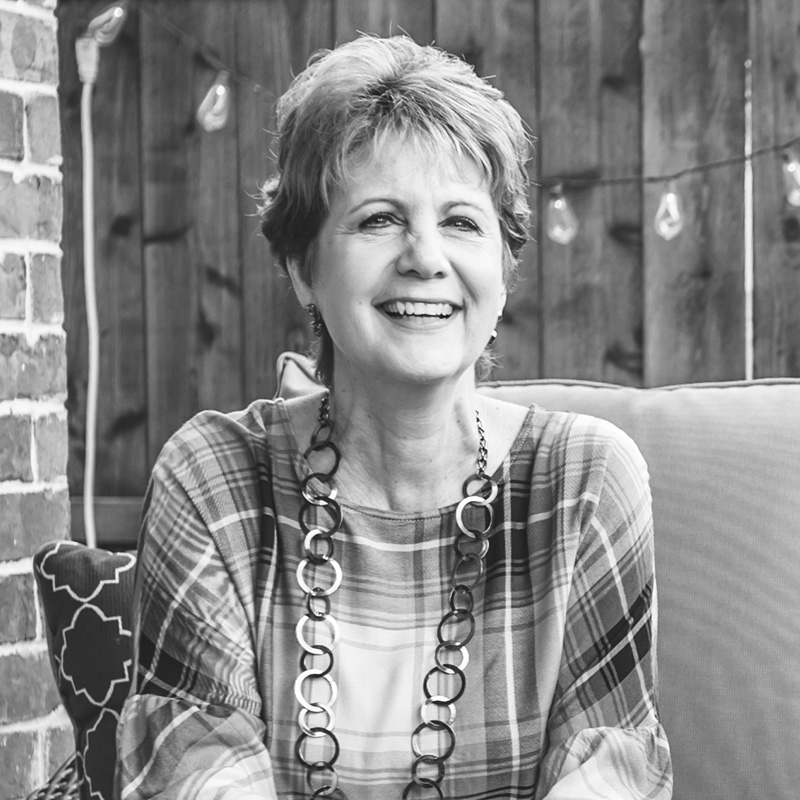 Donna Peters
Groups & Connections Pastor
Zephaniah 3:17 (NKJV)

The Lord your God is in your midst,
The Mighty One, will save;
He will rejoice over you with gladness,
He will quiet you with His love,
He will rejoice over you with singing.
It is so comforting to know that God, the God that created the universe, chooses to be HERE with us.
God is totally and powerfully present right where we are.  Scripture says that He will never leave us or forsake us (Deuteronomy 31:6) and His presence will go with us (Psalm 139:7-12).  We are not alone in anything we do.  He is with us at all times.  God longs to make His presence known to us in every area of our lives.
Most of us believe He is with us, but have you ever wondered what His view or thoughts of us are, while He is with us? Is He with us, but disappointed in us or angry with us?  Is He here, but condemning us? Or, is He present with us and delighting in us?
Seeing Him as a God who delights in me was not always the way I viewed God.  I believed He was with me, but that He was probably disappointed in me because of my failures and constantly not being able to live up to, what I thought were, His standards.  I know, better than anyone, all of my weaknesses, failures and doubts.  My beliefs and view of God were definitely not based on the truth of Scripture.
"He will rejoice over you with gladness,
He will quiet you with His love,
He will rejoice over you with singing."
This truth sheds light on what our view of God should be.  This verse reveals the true heart of our Father towards us.  He loves who He created us to be.  He rejoices over us.
We are not a failure in His eyes.  He loves us just as we are.  He is wholeheartedly glad we are His.  The Creator and Sustainer of all, rejoices over us as His creation.  We were made intentionally, because God longed to have relationship with His people.
We are what God has most desired in the earth.  His chief longing has always been relationship with us, and by our faith in Him, we have given Him what He has always wanted.  He wants to give us ears to hear His "singing", that we might have the same perspective for ourselves, as He has for us.
Isaiah 62:5 (ESV)

…and as the bridegroom rejoices over the bride, so shall your God rejoice over you.
Psalm 147:11 (ESV)

but the Lord takes pleasure in those who fear Him, in those who hope in His steadfast love.
Psalm 139:17-18 (NLT)

How precious are your thoughts about me, O God. They cannot be numbered!  I can't even count them; they outnumber the grains of sand!  And when I wake up, You are still with me!
To think that the God of the universe takes the time to delight in us and sing over us is pretty amazing and humbling at the same time.  There is such a joy in the Father's heart, when He is with us and we are with Him, that He can't help but rejoice over us in all our frailty and weakness.  In the book, The Ragamuffin Gospel, Brennan Manning says, "My deepest awareness of myself is that I am deeply loved by Jesus Christ and I have done nothing to earn it or deserve it."
Today, may we center our thoughts and emotions on His truth, seeing Him as the One who delights in us, in all our weaknesses.  May we hear Him as the One who sings over us with joy, trusting that He will complete what He has started in us.  And, may we truly discover how near to us He is and how deeply in love with us He is.