God Is Here To Help Us Respond To Fear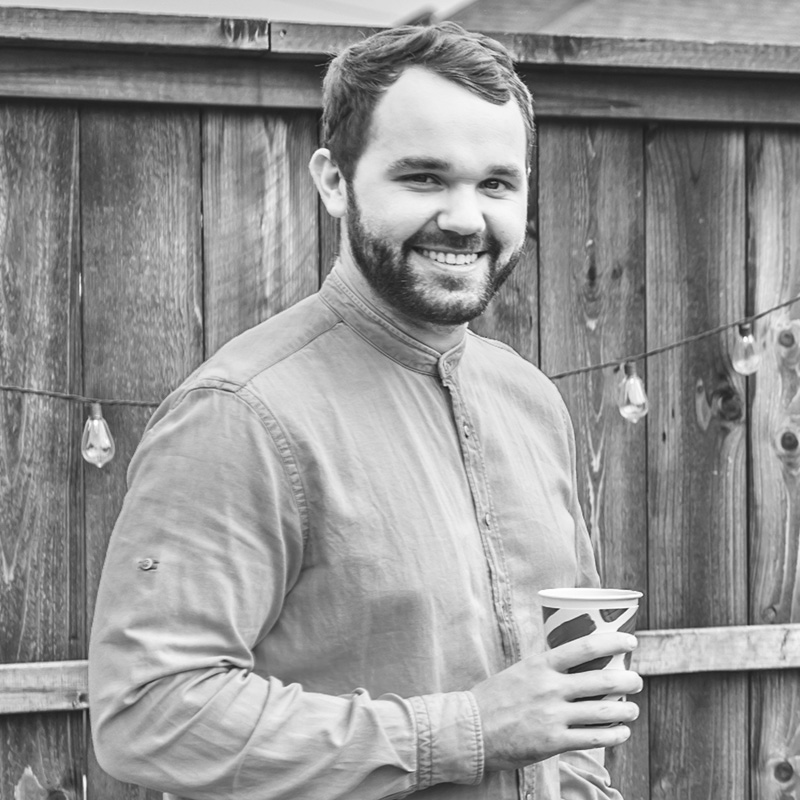 Jordan Cranfield
Children's Pastor
Fear. We all experience it, and none of us love it; but how do we respond to it? When everything goes wrong, the bills keep coming, you lose your job, your loved one passes away, your spouse shares their desire to separate, people you love turn against you, or you lose a child to addiction…how do you respond?
Sometimes fears consume our thoughts, and sometimes they change us. Sometimes our fear drives us to treat people differently – sometimes it makes us reserved and sometimes it drives us to attack. Sometimes it pulls out our emotions, and sometimes it bottles them up. Sometimes it leads us to run, and sometimes it paralyzes us.
But, you know what I've discovered over time, as it pertains to our faith, is most of the time, instead of fear driving us to God, fear drives us to question God.
When Moses died, the Israelites were terrified. We know God's people were afraid, because He says to Joshua three times in four verses, "Be strong and courageous…" (Joshua 1:6) "Be strong and very courageous…" (Joshua 1:7) "Have I not commanded you? Be strong and courageous…" (Joshua 1:9)
Maybe you can feel their fear in these words. That makes this passage a kind of field manual for the anxiety and fears we face.
It's important to be honest with God. 
In Joshua 1:2, "Moses my servant is dead.", God doesn't avoid reality, or try to distract His people with something else. He addresses the hard truth with honesty. He reminds them of their biggest fears – stepping into an unknown territory (foreign land), with huge problems (giant army), without their leader (Moses had died).
We must learn to be honest with God. Thinking about the reality of our situation is not the same as praying about the reality. God does not bring good news that forces us to hide our bad news. The news He brings is good enough to overcome the worst circumstances we face.
Sometimes, it's not about what we need to learn as much as it's about what we need to remember. 
When we sense our faith struggling in the midst of our challenging circumstances, we MUST go to the Word of God and remind ourselves of His promises to sustain us.
Isaiah 43:2 says that:
You WILL pass through waters, but He WILL be with you.

You WILL fight the current of the river, but you WILL win.

You WILL be thrown into a fire, but it WILL NOT burn you.
If we really believe the God of the universe is with us — really with us — our fear begins to dissipate. Our God keeps His promises, in every circumstance, at all times. Remember His promises.
Draw near to Him, by studying His Word and doing it. 
In Joshua 1:6-8, God gives Joshua two commands:
"Be strong and courageous…" (Joshua 1:6)
"Be strong and very courageous, being careful to do according to all the law that Moses my servant commanded you. Do not turn from it to the right hand or to the left, that you may have good success wherever you go. This Book of the Law shall not depart from your mouth, but you shall meditate on it day and night, so that you may be careful to do according to all that is written in it…" (Joshua 1:7-8)
Sometimes, when we read this passage, we think, "Easier said than done, to be strong and courageous…do you know what I'm facing?" Even as I write this, my heart is with so many of you who are fighting really difficult battles – fully understanding that sometimes it's not enough to just be reminded to be strong and courageous.
You must position yourself to allow God to speak His encouragement to you. We can't simply tell our hearts to be strong or courageous, but God can. If you want to find strength, when you feel weak, or courage, when you feel ashamed or afraid, get in the Word and read what God has said and do whatever He says.
Let His promises, commands, works, and faithfulness found in His Word drown out your fears and insecurities. As you strive to know and carry out His will in spite of opposition, strength and courage from outside of you will well up inside of you, by the power of His Spirit, IF you are in His Word.
As we live out our incarnational lives, what we allow God to speak into our hearts, in the middle of our difficult times, is directly connected to what words we speak into others, as they go through difficult times. 
After verse 9, the next time Joshua is commanded to be strong and courageous, is by some of the people of Israel (Joshua 1:18). The people who were once afraid had gathered strength and courage from Joshua's leadership and then turned around and did what…? They gave the encouragement right back to Joshua. Encouragement is contagious.
Who in your life is facing unfortunate circumstances or overwhelming struggles, the kind that would tempt them to doubt God's promises and faithfulness? Who in your sphere of influence needs to hear you say, "Be strong and courageous!"? Who needs to be reminded that God has said, "I will never leave you nor forsake you." (Hebrews 13:5) and, "I am with you always, to the end of the age." (Matthew 28:20)?
Be strong and courageous, God is with you.