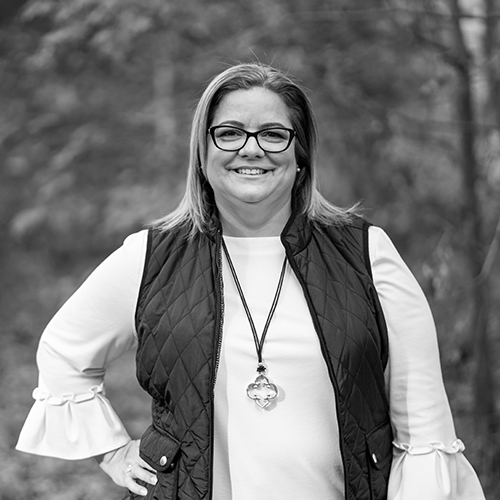 Nahir Cruz
Northplace Staff
Matthew 1:23 NIV
The virgin will conceive and give birth to a son, and they will call him Immanuel (which means, "God with us").
On my first mission trip, I felt like I didn't have anything to contribute and that I didn't have the resources to help solve the challenges and problems facing me. I felt those same fears when I began to serve in the camps for kids who are in foster care. I asked myself what I had to offer the kids and people with problems so complex.
And so, I offered the only thing that was in my power to offer – my presence…myself. I offered them the gift that everyone can give, the gift that costs more than money, and even more than time and energy – presence.
The majority of us want to fix everything. We see a need and our first response is to meet that need. We want to solve the problem, save the abused child or save the village that is full of alcoholism and drug addiction.
God knew that we needed a Savior to restore the personal relationship between Him and humanity. He put the story in motion and in due time, He sent Jesus to be with us. He offered not only a plan or a strategy, but a person. He did not send an angel, but He Himself came.
Isaiah 63:8-9
…In all their distress He too was distressed, and the angel of His presence saved them…
John 1:14
The Word became flesh and made His dwelling among us…
Of all the gifts that God could have given us, He gave us the best. He gave Himself to us. Now, He desires that we do the same for others. As followers of Jesus Christ, you and I are carriers of God. He put that treasure inside of the fragile jars of clay that are our bodies. The apostle Paul described it as the light of God in us.
2 Corinthians 4:6-7
For God, who said, "Let light shine out of darkness," made His light shine in our hearts to give us the light of the knowledge of God's glory displayed in the face of Christ. But we have this treasure in jars of clay to show that this all-surpassing power is from God and not from us.
To receive Jesus Christ as my Lord and Savior is to say that He lives in me. I don't offer a new and better me, I offer Him! When I go to a village in Nicaragua, or when I am serving in a camp in Dallas or I intervene in some difficult situation, I bring Him with me, because He lives in me. I don't simply bring myself, I bring the God of the Universe. In myself and by myself, I don't have much to offer to other people, but when I bring God, I bring all that they need.
The life of Jesus was an explanation of God. For those of us who are followers of Christ, this is our most important task – to make God visible before the world, who does not yet know Him. We have the opportunity to be with people in their need, "explaining" to the world who God is. We must live incarnationally, showing others what it is to have God with us and God in us. This is the essence of putting our faith into practice.
Once I understood this simple, yet profound, concept about "presence", I started to appreciate that every interaction with other people is an opportunity to treat them in a way that Jesus would treat them. It's an opportunity for the them to see God. The best gift that we could give to others is His presence.
If you are a believer in Christ, you have inside of you all that you need to provide relief, hope and comfort to everyone you encounter. You have Christ inside of you, and when you offer yourself, you offer Him.
There will always be problems that require action, tangible solutions to complex problems. But nevertheless, as followers of Christ, let's make sure to be with people, to look them in the eyes and listen their stories, to be a part of their experiences, both happy and painful. This is how the invisible God makes Himself visible in your home, office, school, travels and work.
Are you offering to others the most valuable gift that you have – God living in you?