Isaiah 41:10 (NLT)

10 Don't be afraid, for I am with you.
Don't be discouraged, for I am your God.
I will strengthen you and help you.
I will hold you up with my victorious right hand.
I think it is easy to say that all of us have experienced fear of some kind in our lives. Some deal with it more often, others from time to time.  There are so many types of fears…  fear of the unknown, fear of losing someone we love, the fear of public speaking, fear of heights, the fear of rejection, the list literally goes on and on.  Starting a new business, a new relationship – where there is risk involved, insecurities and fear arise.  Without a doubt, I think fear is the thing that cripples and immobilizes people more than anything else.
Jesus knew that we would be afraid, and that we would doubt.  That's why we read "Fear not" again and again in the Bible – 365 times, one for each day of the year.  God knows that sheer willpower will not enable us to conquer our fears, but His love and His grace and a sound mind and courage, can and will.  But we also know this:  courage is not the absence of fear; it's the will to persevere in the face of fear. Sometimes we have to do it afraid.
Often we feel like we're the only ones that battle with fear and we feel isolated.
When I started my journey of overcoming fear, God led me to begin walking outside early in the morning, which helped clear my mind, and I began to quote scriptures to combat the fears. His word began to replace the fears inside.
God is so adamant about us not living in fear.
If we are going to do and be all that God intended, then we have to decide to silence the negative voices of fear and instead listen to and speak the Truth of God's Word.  When the enemy whispers "What if you fail?  What if you embarrass yourself?  What if…  listen instead for God's voice of reassurance, reminding you of His power, love, presence and trustworthiness.
Review biblical truths about God's faithfulness.  Reflect on how He has walked with you through hard times.  Remember that the God who loves you has good plans for you (Jer. 29:11)
Fear is a feeling, and it will pass if we address it for what it is.  The reality is that Christ is with us and He is at work in and through us. He is on our side, protecting us always.
With each new encounter with fear, God is teaching us more faith and more trust – and so He is with us.    Jesus asks us to turn our fear over to Him.  Replace that fear – that He didn't give us – with the love, power and sound mind that He did give us (2 Tim. 1:7) His presence is the answer to our fear.  Fight fear with a Faithful God.
You can't run from fear, because fear is inside you.  The only way to deal with fear is to face it head-on before it takes over your life.  We must make the decision that we will not allow fear to rule us. Trust that He is for us and not against us and use the weapon He has given us – His Word.  Walk in boldness and courageous faith!  He's fighting for you.
I sought the Lord, and he answered me; He delivered me from all my fears.  Psalm 34:4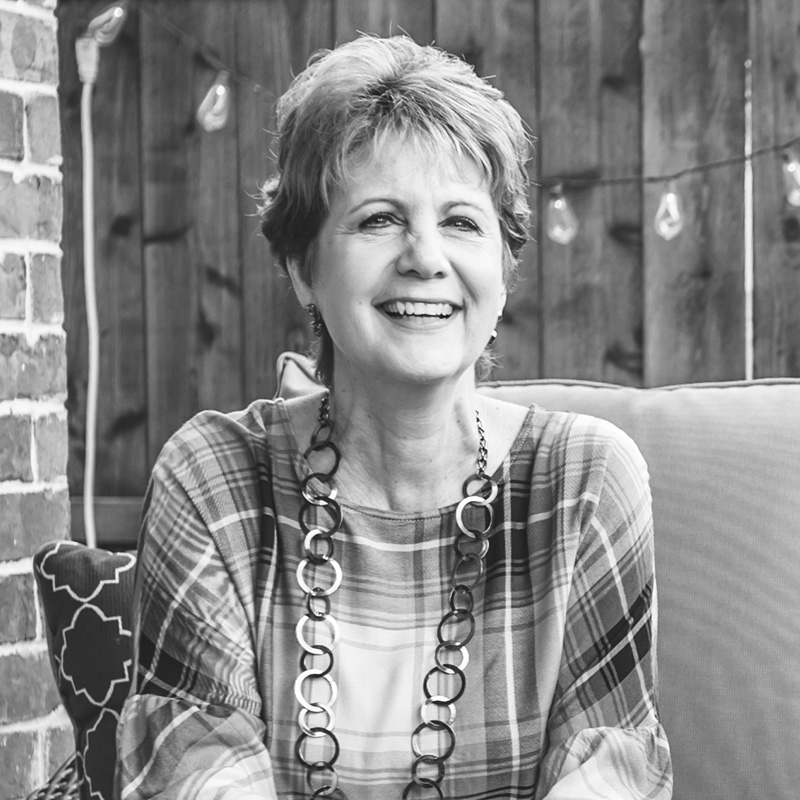 Donna Peters
Pastor - Groups and Connections