Be Strong And Have Courage
Recently, most Americans were shocked because a seventeen-year-old girl was strong and acted courageously. She jumped from a window in her parents' home and used a deactivated mobile phone to call 911 and report abuse. Some of her 12 siblings were shackled to items of furniture and all were kept in deplorable conditions, which authorities described as a torture chamber. The siblings ranged in age from two to twenty-nine years.
Can you imagine that girl's fear as she thought and planned, as she was escaping the home, and then making the call, all the while wondering if the authorities would believe her? But, she did it. She mustered the strength and courage, overcame fear and now she and her emaciated siblings are finding new freedom and hope for a life they can choose.
What drove her to such action? Possibly desperation fueled by anger and hunger! Maybe she said to herself, "There has to be something better than this," or "This isn't right!"
Some situations or circumstances that might initiate acts of courage are: desperation, fear, anger, necessity, mistreatment or want. On the flipside, it might be: vision of something better, a promise or knowledge of what is coming.
Courage in Deut. 31:6 is future oriented (most times this is true of the need for courage). Yes, sometimes we have to have courage to face our past, but it is with the hope that our future can be freer, healthier and more positive and productive.
So be strong and courageous! Do not be afraid and do not panic before them. For the Lord your God will personally go ahead of you. He will neither fail you nor abandon you."   Deuteronomy 31:6 NLT
Moses, speaking here, was telling Joshua what God had revealed about what was ahead. It was a prophecy about what was to come. It was specific, "The Lord will destroy the nations…The Lord will hand the people over to you…" The promise wasn't conditional, it was concise and clear. The Lord WILL!
Then Moses said, "So…" A two letter but powerful word. In other words, "You can be courageous because God has spoken, He has declared."
Northplace, let's continue to rise up "as an army" of God because He has spoken, because He has promised, because He has given our pastor, our leaders, and our church, His word about being a "change-agent" church, a church that influences and alters our community, our neighborhoods and yes, the world!
For you personally, what nugget has He dropped into your heart? What word do you have that He has spoken to you? Something about your future, a hope or a promise that would be a miracle–that would possibly change your life, restore a relationship or liberate you?
Hear that inner voice whisper to you: "SO — BE COURAGEOUS AND STRONG!" Take the promise and see the victory God has placed before you!
Sometimes courage is taking the first step even though you can't see the top, but when you have God's word, in faith, you see the end even before the beginning!
"Faith shows the reality of what we hope for; it is the evidence of things we cannot see…" Hebrews 11:1
Courage is faith in action!
Who can stop the Lord Almighty?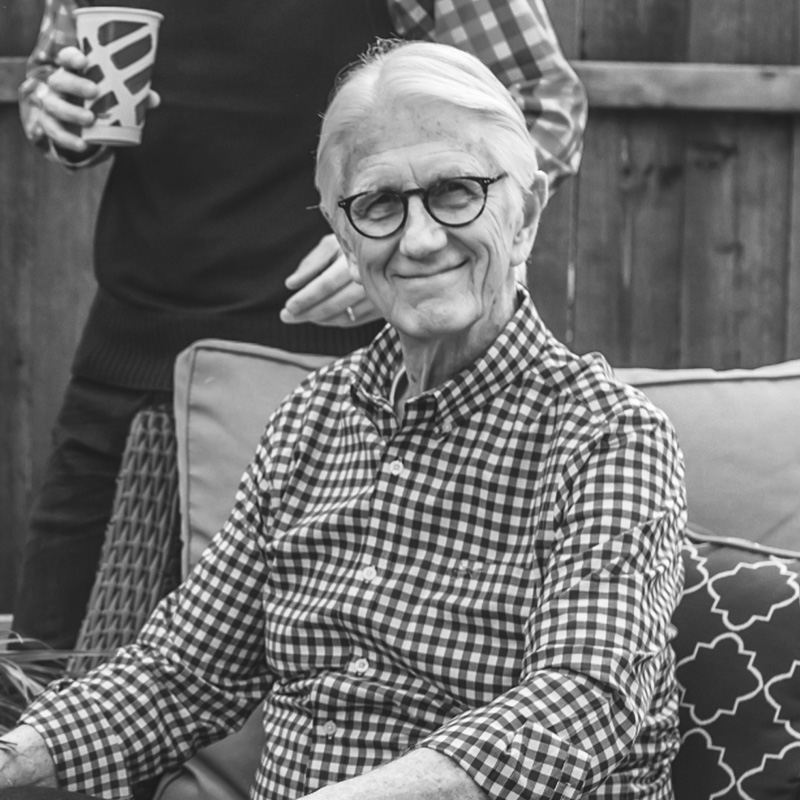 Derrill Sharp
Pastor - Ministry Care